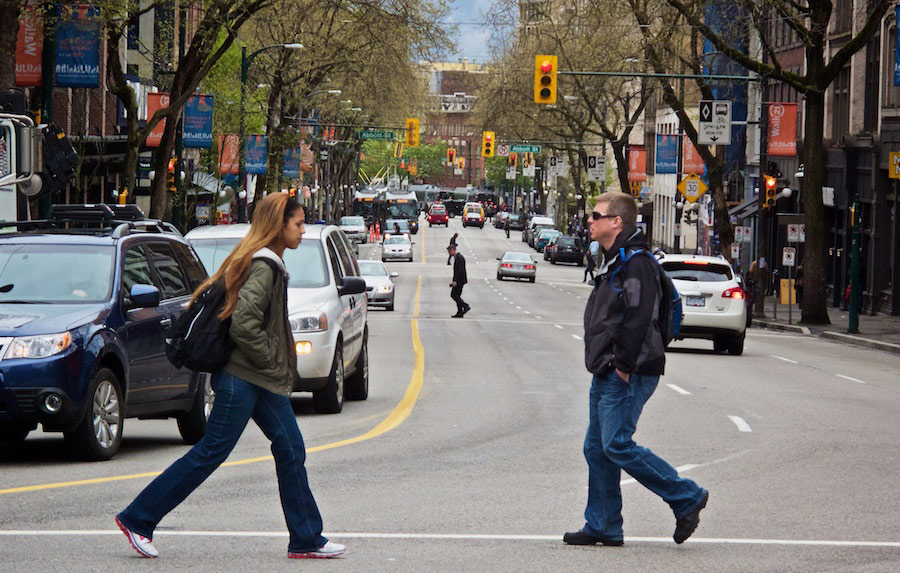 Adding to the unfolding story
By Matthew DiMera ~ The story of Vancouver's Downtown Eastside has been told countless times by many different voices. Sometimes it's the inspiring narrative of people rising above unfortunate circumstances, but more often it's framed as the cautionary tale of the intersections of poverty, drug addiction, mental illness and homelessness.
From its early days as Vancouver's first settlement, to its heyday as a bustling financial district, to its current infamy, the Downtown Eastside has defied pigeonholing.
Bordered by Cambie Street in the west, Clark Drive in the east, the northern waterfront, and Venables Street in the south, no other neighbourhood in Canada can lay claim to having received so much attention from the media. Where the United States' most famous postal code is known for its extravagant wealth, ours is infamous for its poverty.
According to major media, it's "Canada's poorest postal code," and "worst slum," "a world of misery crammed into 10 blocks," "a twenty-square-block human zoo," "a harrowing display of human desperation," and "a vortex that sucks in junkies, the mentally ill and other desperate souls from across the country."
But, the Downtown Eastside is more than just that one story; there are many others.
Among Vancouver's oldest communities, it has played host to a rich and colourful past: the revolutionary punk rock and hardcore music of the '70s and '80s; the historical architecture and ever-changing skyline and its reflection of Vancouver's love-hate relationship with developers.
Beyond the history and into the present, the Downtown Eastside continue to change and to grow in unexpected ways: a burgeoning culinary culture; the power of amateur sports and their positive effects on the community; and a thriving arts and culture scene.
Using photography, audio, video and words, this project adds a few more voices and stories to the ongoing narrative of the neighbourhood.