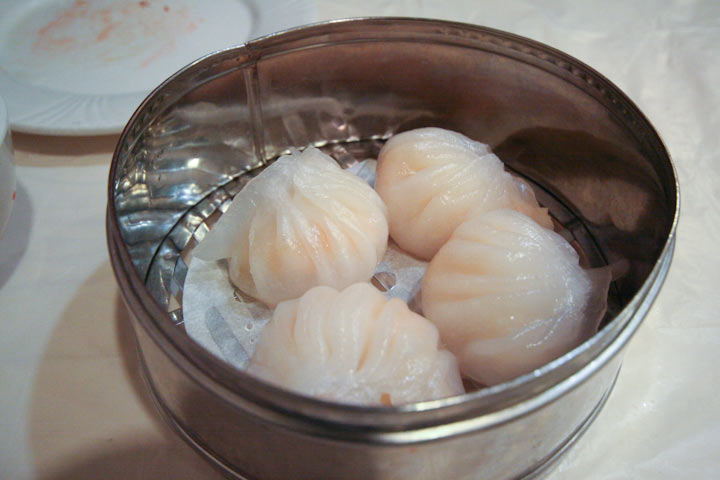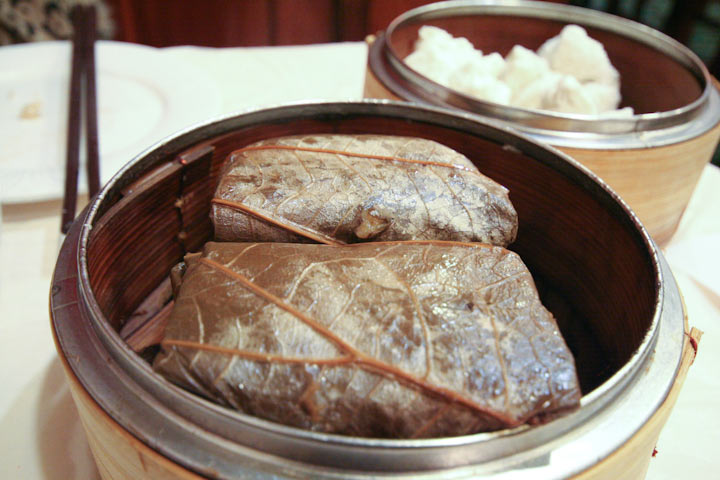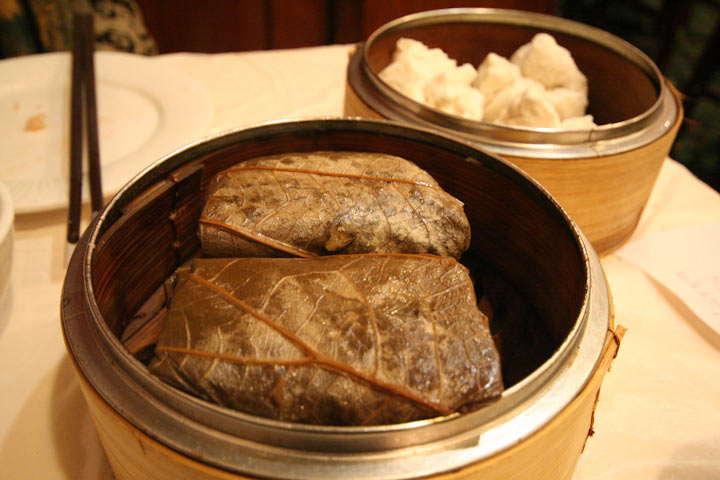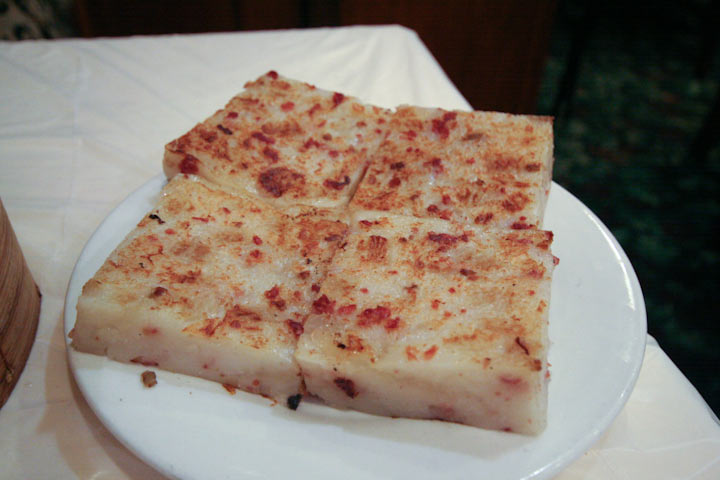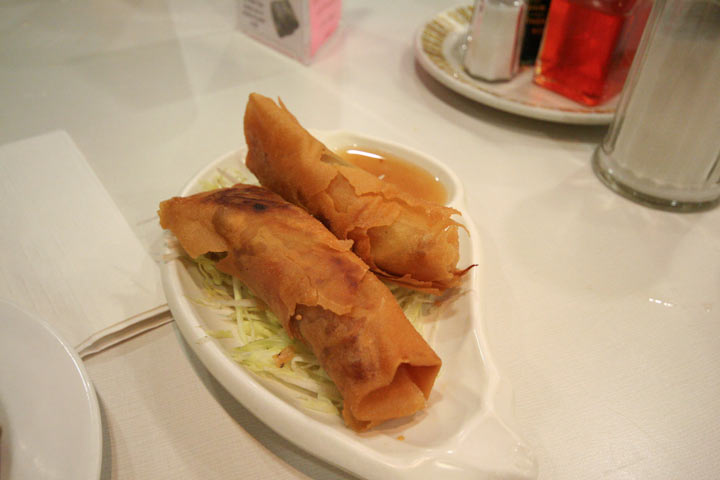 Shaking up Chinatown's dim sum scene
By Kristi Alexandra & Jeff Groat ~ Vancouver's culinary scene is enhanced by both traditional dim sum, which has spread widely from its Chinatown roots, and new variations on old themes.
The Jade Dynasty in Chinatown [137 E Pender] is the surviving image of the most traditional dim sum in Vancouver.
Its ornate, oriental carpets match the silk cushions on the traditional wooden chairs. Large tables have red embroidered silk runners hanging across circular tables with sizeable lazy-Susans that rotate among tables of 10 or more. Ceiling and ground moldings are painted jade-green, and Chinese paintings and lucky money pockets adorn the walls.
But what is most traditional about the Jade Dynasty dim sum restaurant is not its design or décor, it's that it strictly follows what "dim sum" truly is — a mid-morning Chinese incarnation of brunch or high tea.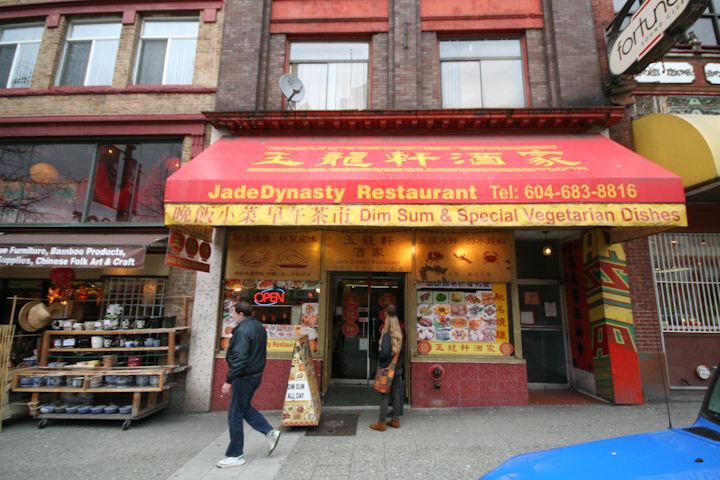 It begins around 10 a.m. with teas and small plates of dumplings, sui meis, turnip cakes, wontons and other semi-greasy petite foods. It's for conversation in big groups, sharing of dishes and drinking of tea.
Wild Rice [117 W Pender], on the other hand, serves modern Chinese cuisine.
Wild Rice's Vancouver location dishes-up new-style dim sum in the heart of the traditional dim sum district. Chef Todd Bright offers dim sum cooking classes at Wild Rice's newest location at the New Westminster Quay [810 Quayside Drive].
Bright cooked up the menu after starting his career at a Chinese restaurant in Australia, being trained in classical Cantonese cooking — but he didn't exactly stick to the basics.
Bright strays from the traditional dim sum hours, which usually begin around 10 a.m. and end before noon.
Bright serves up dim sum from the restaurant's open to close (5 p.m. to 10 p.m. at its Pender Street location, 11:30 a.m. to 10 p.m. at its New Westminster location), from a section on the menu of $7 small dishes.
"New style dim sum relates to me as far as what we do at Wild Rice, which uses local and sustainable products as much as possible. For example, the sui mei — which, in Chinatown, you can get three for four bucks or whatever — you've got no idea where the pork came from, no idea where the shrimp came from. That doesn't speak to me," he said.
"That's not very modern, it's very traditional. We're going to use local pork, we're going to use B.C. spot prawns. Yeah, we're going to be a little more expensive but we're going to give you a much better eating experience. We can tell you where your food came from. It'll be traditional in the sense that it's the same shape — it'll be presented a little differently — but the ideas are still the same."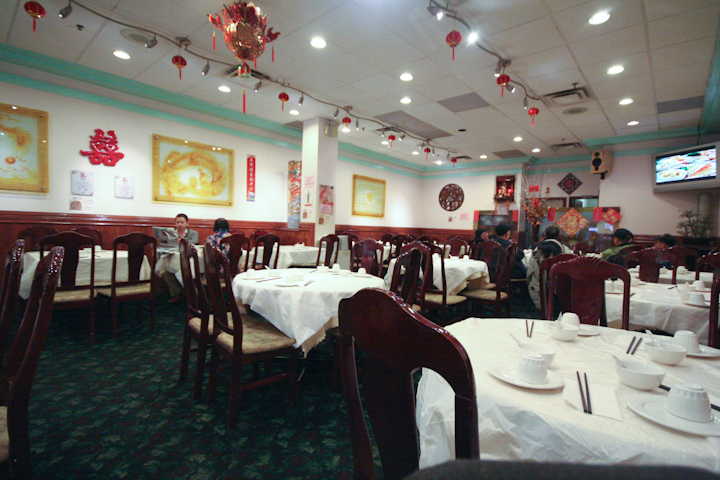 Bright explains that what makes his new-style dim sum not a complete departure from dim sum altogether is the shape and size of the dishes.
The name "dim sum" itself signifies small dishes, or bite-size snacks. Typical menu items are clear-skinned dumplings with fillings; sui meis, open-faced dumplings; baos, steamed buns with fillings; sticky rice wrapped in a lotus or banana leaf, among potstickers or other more exotic dishes like chicken's feet or radish cakes.
According to Bright, Wild Rice's mantra of local and sustainable goes beyond the food.
"Our wine list is all local too," Bright said.
"It's really great to pair up – and BC does really great floral whites, which is what works very well with Chinese food."
Wild Rice's menu offers a local pork sui mei, with sloping hill pork and sidestripe shrimp, or braised lamb potstickers with pea and mint puree. Its baos, or steam buns, are filled with a three-mushroom and carmelized onion filling, with a scallion verde.
"Actually a couple years ago, we did what we call a bao and a brew which, I mean a bao is a literal translation for a bun," he said.
"So we did a twist on it and we did four different dumplings with four different beers, locally crafted beers."
It's this pairing of tradition with modern stylings that Bright embraces in his cooking. He started young, and now in Vancouver, he works with a dumpling master named Wing who has been with the company for 11 years.
"He's quite traditional, but you can flesh ideas out with him and he can see where we're going and understands it."
Chef Bright says that his dim sum looks the same as dim sum always does, but it's what he puts inside that makes the difference. His sui mei and bao are shaped and made traditionally, but the fillings are more modern than authentic.
"I'll serve steamed buns in the steamer baskets, but we don't have a little trolley that turns around the restaurant," said Bright.
"At this point, we're not known for a dim sum restaurant."
In contrast, of course, to locally famed, bona fide dim sum haunts that dot the rest of Chinatown.