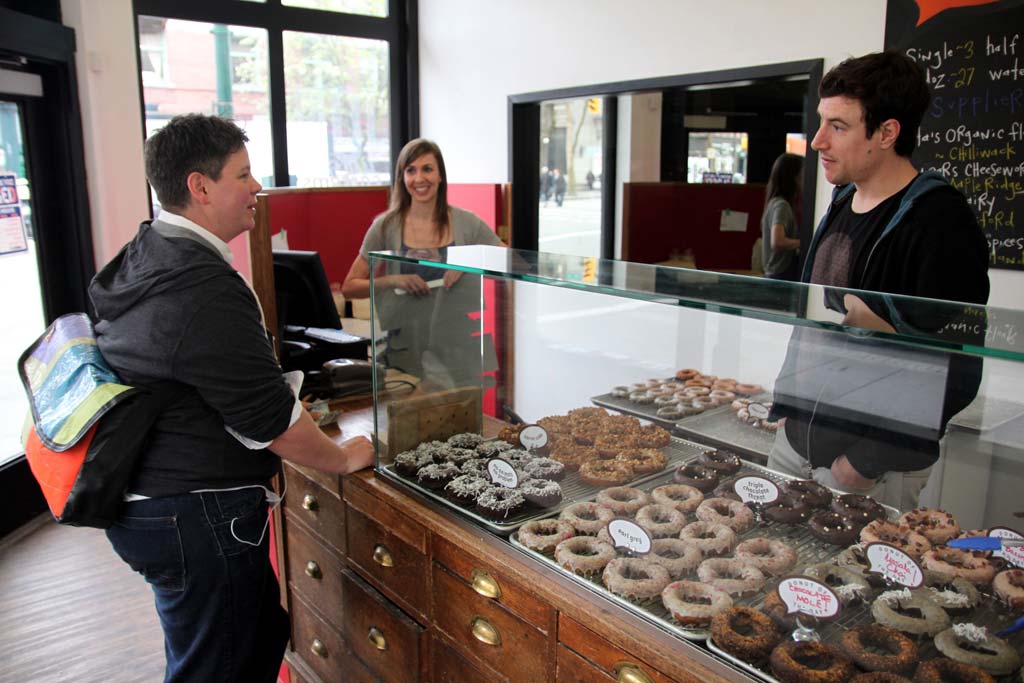 'A donut is an open canvas'
By Mitch Thompson; photos by Jacob Zinn ~ "It doesn't mean anything. It's literally like, I woke up and went, 'Cartems. I don't know what it means but I'd better write this down.'"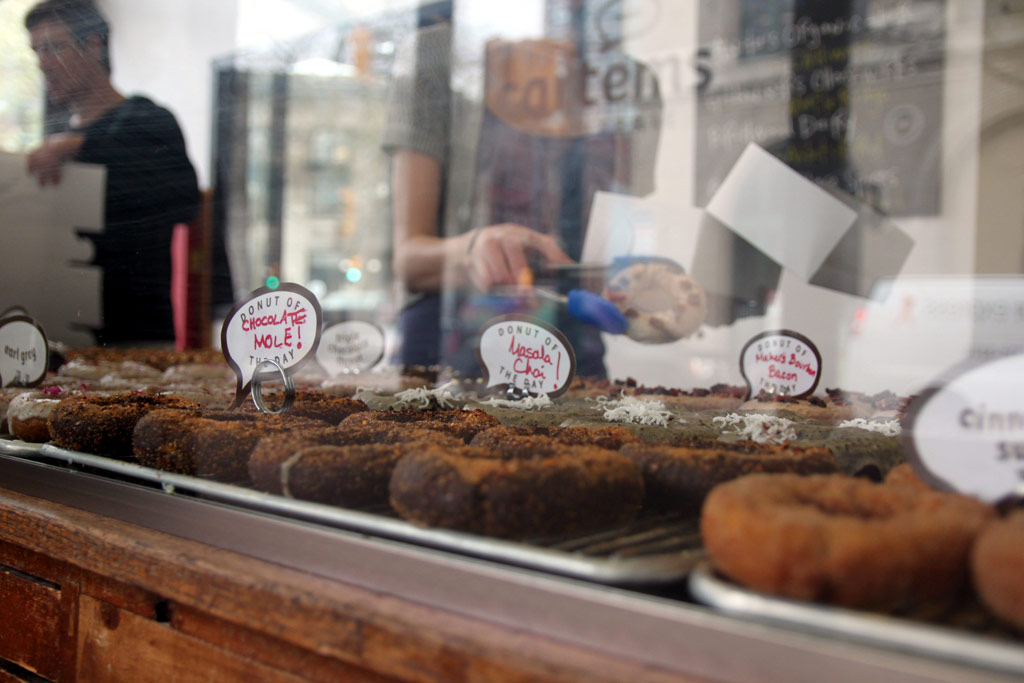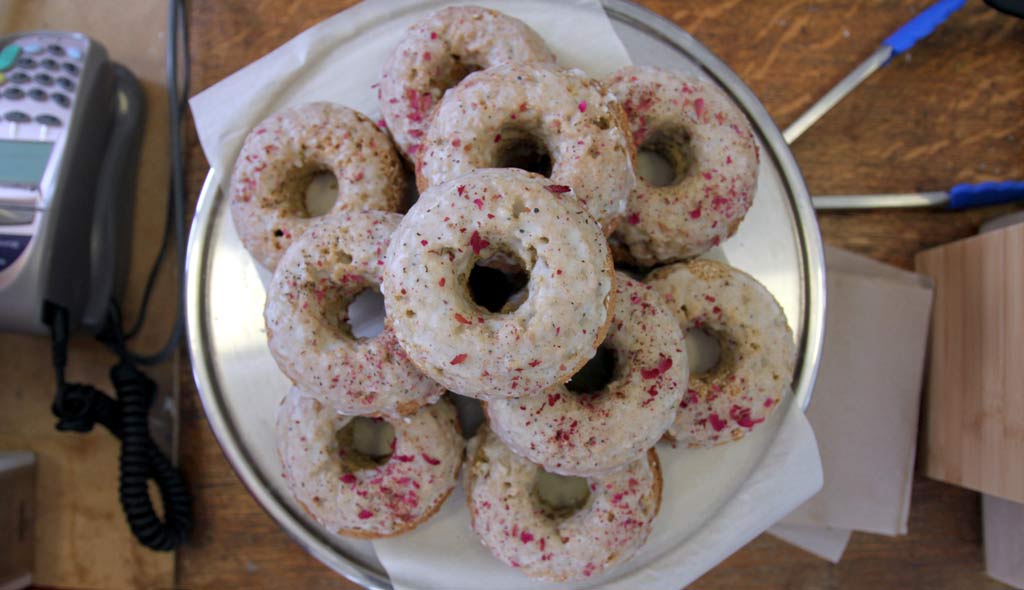 Jordan Cash was teaching English in South Korea in 2002 when he had the most vivid dream: Smiling customers seated at countertops, big donuts on plates in front of them, digging in with knives and forks.
"I remember seeing a lot of honey, and nuts, and apples and just, really fresh ingredients."
Outside, emblazoned in bright purple was the name: Cartems.
Now, 10 years later, in a small storefront on Carrall Street in Vancouver, Cartems Donuterie serves up a wide array of premium donuts.
The shop makes all the donuts by hand in a bakery on Commercial Drive. Everything is locally sourced, with ingredients coming in from Maple Ridge, Abbotsford, Chilliwack and other places.
"That's just an integrity thing," said Cash. "We never thought, for one second, of sourcing anywhere but locally. With the product we're doing, there's no reason not to."
The shop's focus is on creating a unique array of donut flavours, from a simple glazed Classic, to the more exotic Bacon Maple Bourbon. Cash and his two chefs, Mark Tagulao and Rajesh Narine, take a fearless, imaginative approach to a familiar Canadian staple.
"Good friends with no barriers" is his secret to coming up with new recipes, like their most popular donut the Earl Grey, which tastes like the tea. "When you're with people you trust, you can just come up with anything. A donut is an open canvas," he said.
While not everything they dream up is a hit — like the 30 previous iterations of their gluten-free donut, or a brief flirtation with a cheese-laden donut that had severe structural problems — the community seems to have embraced the independent bakery. Cash said they can see anywhere from 40 to 70 customers a day.
Cartems has made moves to embrace the community, as well. Any donuts that aren't sold by the end of the day are given to a local shelter a few blocks from the store.
Cash has also partnered with Pigeon Park Savings on Hastings Street to give out 100 vouchers a month to their low-income members, who can then redeem their vouchers for half-off.
"We're not blind to where we are," said Cash.
Reaction to the store's location, just two blocks west of the infamous Main and Hastings, has been mixed with some feeling it isn't the proper location for the business. High rent rates and fees kept Cash away from the core of downtown Vancouver, but he points out that many other restaurants, catering to the same kind of customer, populate the area around the donuterie.
"We're just trying to do our part to co-exist and make an honest living," he said.
For now the small temporary shop with large glass windows is home for the Cartems crew, but Cash sees the next few years as being important to the company's growth. He hopes to eventually have a few stores in Vancouver and expand from there, all while maintaining their commitment to fresh, locally-sourced ingredients.
"I really want to do this the way I saw it in my dream," said Cash. "I mean, we haven't had any donuts on plates yet!"